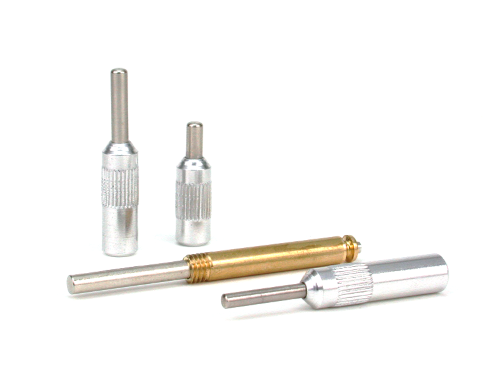 Retractable guide pins are used to position card-stock and blisters during forming, filling, and sealing operations. We offer a complete selection of retractable guide pins with a wide variety of:
Body types: threaded brass and knurled aluminum.
Overall lengths.
Body diameters.
Pin diameters.
Pin travel distances.
Pin materials: Nickel plated steel, Delrin, and PEEK.
Pin styles: Standard Radius Pin and Tapered Pin.
Select a body type below to view sizes and options.