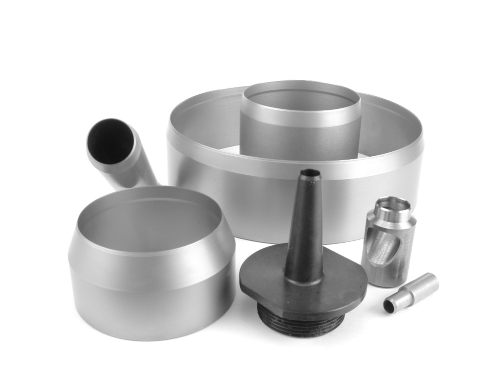 C & K Punches custom made to your specifications
We inventory nearly one million punches in a variety of standard sizes and styles. In the event that our standard products do not meet your needs, we can design and manufacture custom punches for your specific requirements.
We can produce custom punches with special:
Cutting sizes: Metric, decimal or fractional increments.
Heights: Virtually any height in .001" increments.
Base sizes: Metric, decimal or fractional.
Bevels: In combination with cutting size and base size we can adjust the bevel on any punch.
Base options: We can knurl or cross drill (nail hole) the base of almost any punch, or provide a special thread on threaded shank punches.
Tolerances: We are able to produce punches with cutting sizes, heights and other attributes to meet your dimensional tolerance requirements.
Please click here to download our Special Order Punch Design Worksheets.
Don't see what you need? We'll make it for you! Contact us to get started.